Hoş geldiniz (II) - Mehmet & Co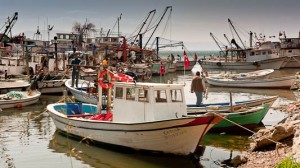 This one is - exceptionally - in English, as I promised Mehmet :-)
After a long day of cycling with lots of headwind and an all-but-flat coastal road, we arrived in the city of Gemlik, where we stayed at the Tibel Hotel. More on that (in Dutch) here.
Somewhere halfway the day, in the small village of Kapaklı (in Turkey, they don't always dot the i's), we had stopped to take some photographs of a small harbour, with people repairing ships.One of them had asked me my name and I had replied 'Piet'. I thought nothing of it. Telling our names, where we come from and where we go to is something we do a couple of times a day, in varying degrees of eloquence (and even more varying degrees of being understood :-) ).
Since Gemlik was the last bit of sea we'd see for quite a while, we thought we'd honour it by having fish as supper. We chose a restaurant near the seafront, and got a table overlooking the sea. When we got to our table, I thought I heard someone say 'Piet', but I did not really pay that much attention to it. After all, nobody knows me here, right?  After having savoured an excellent grilled sea bass, we left the restaurant, and again, there was the 'Piet'-sound... Only when we were back on the street did it occur to us that only few people in Turkey knew my name... So I went back to the restaurant, and, sitting there, dining together, were the sailors I'd photographed (from very far, I must say to my defence for not having reckognized them any sooner) earlier that day.
I quickly went back to the hotel to get my camera (with the wrong lensà and was very soon again up to my ears in Turkish hospitality: I had to try a delicious dessert, a couple of glasses of Yeni Raki and a local speciality: poached mussels... This Yeni Raki stuff is a strong Turkish apéritif: think Pastis on steroids :-)
Meanwhile, I chatted some with Mehmet, and he translated to his friends. Kanka's, as he called them.
So, Mehmet & Kanka's: this post is dedicated to your hospitality. The world is a small place indeed. Teşekkür ederim!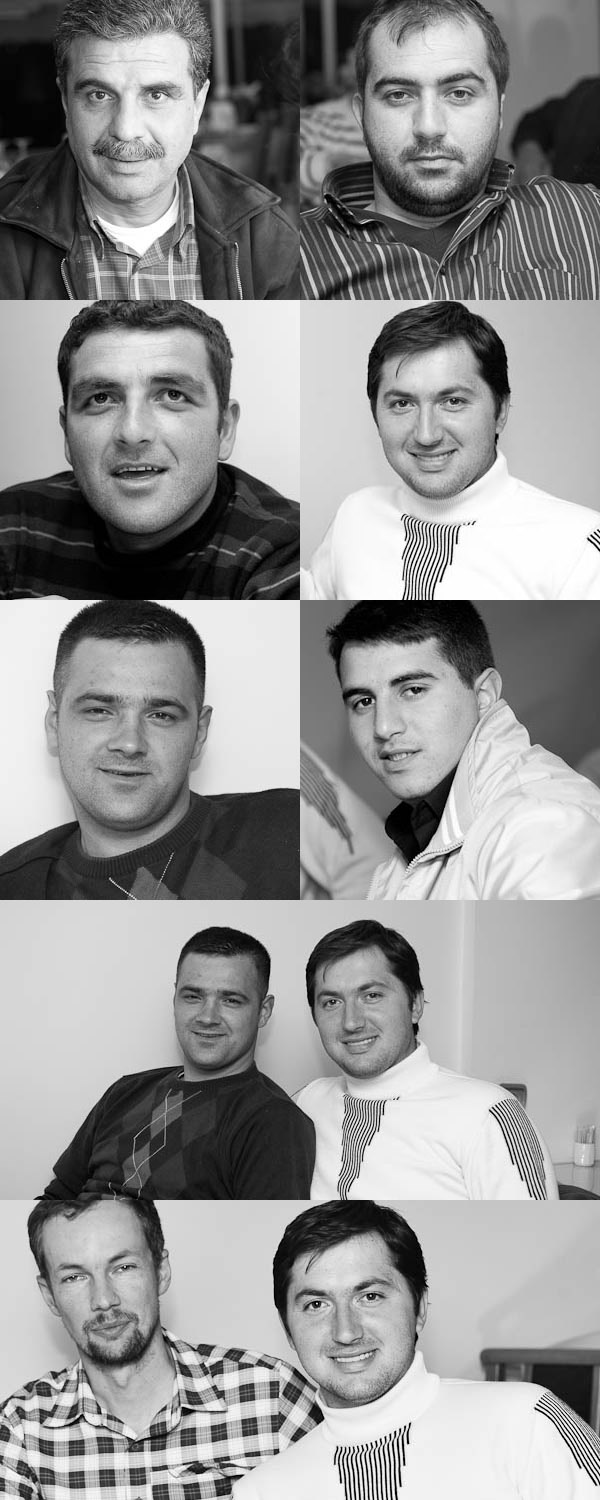 PS: The more Yeni Raki I had, the more glad I was that my lens had VR (Vibration Reduction, or Image Stabilisation) on it :-)